Phase out single-use bottles and cups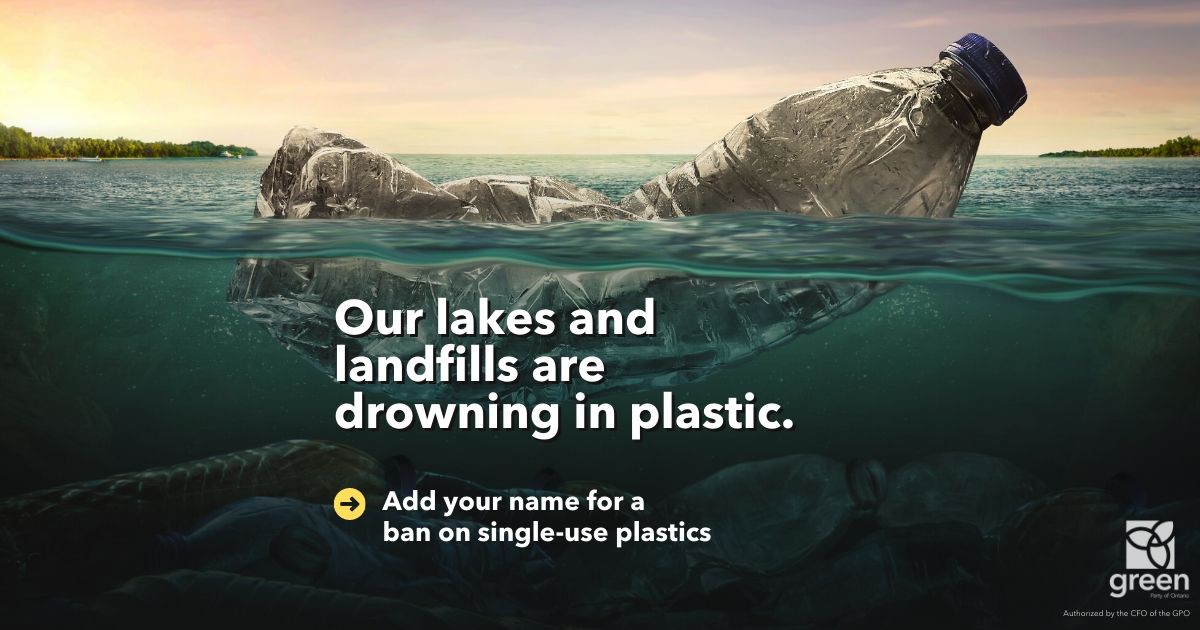 The good news: the federal government is banning six types of single-use plastics, including bags, straws and cutlery this year.
The bad news: their list doesn't include water bottles and coffee cups.
Canadians generate an astounding 3.2 million tonnes of plastic waste each year - yet only 9 per cent gets recycled. The rest of the 2.8 million tonnes of plastic ends up in our landfills, our rivers, our oceans and people's backyards.
We can't solve the plastic pollution problem without phasing out single-use bottles and cups.
Ask Doug Ford to help stop plastic pollution.