Better Internet for Rural Ontario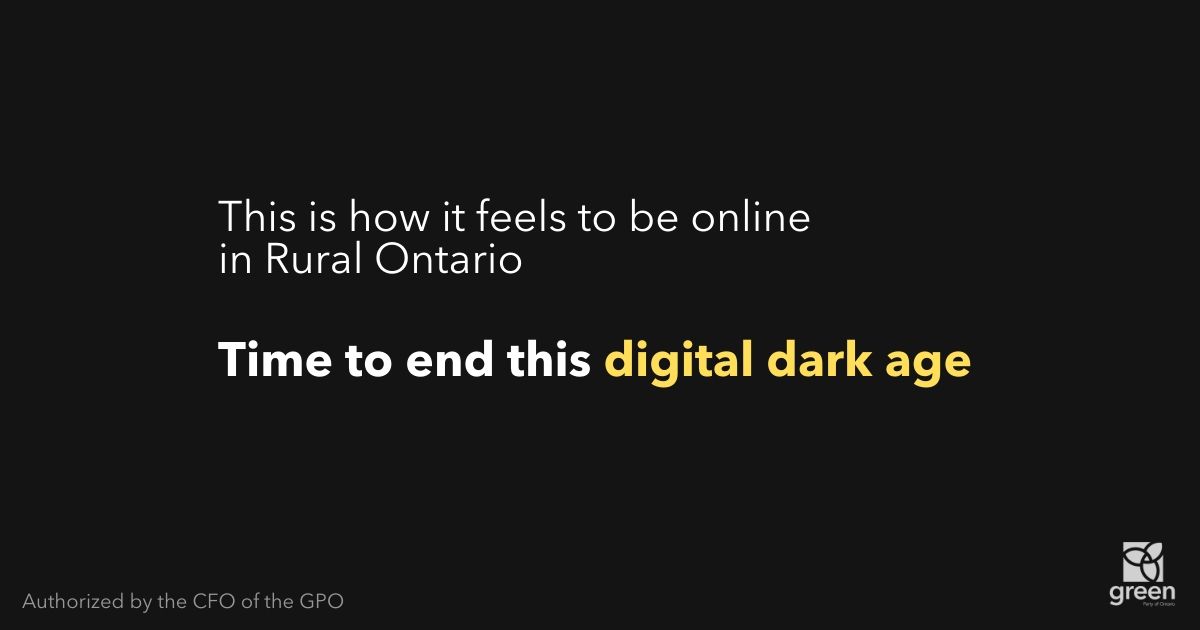 Ontario has a digital divide, with cities enjoying fast, reliable internet service while people in rural areas live in a digital past.
It's time to close the connectivity gap.
Poor internet access hurts students in rural schools; deters businesses from setting up shop; hinders emergency response; and deprives farmers of the latest technologies.
Broadband internet is a necessity - not a luxury - in our modern, digital world.
Southwestern Ontario alone needs a $4 billion in fibre-optic infrastructure.
Yet the government is committing just $63 million per year to broadband expansion across the province, $100 million less than the previous government budgeted.
Rural Ontario has been waiting a decade for better internet.
Tell the Minister we cannot wait another decade.