Climate change costs us all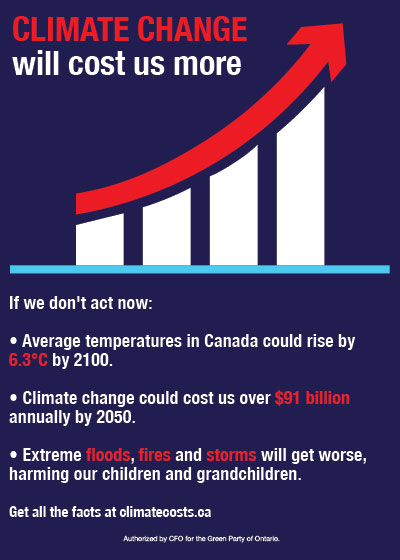 Doug Ford is forcing businesses to display his gas pump propaganda stickers without telling the full story.
So we're filling in the gaps. We're offering free stickers to gas stations who want to inform people about the full costs of climate change.
If we don't act now, climate change could cost Canada $91 billion per year by 2050, while the average temperature soars by 6°C.
Sign here if you want Ford to drop his anti-climate campaign and start taking real action to protect Ontario.
Visit www.climatecosts.ca to learn more.