Protect Local Businesses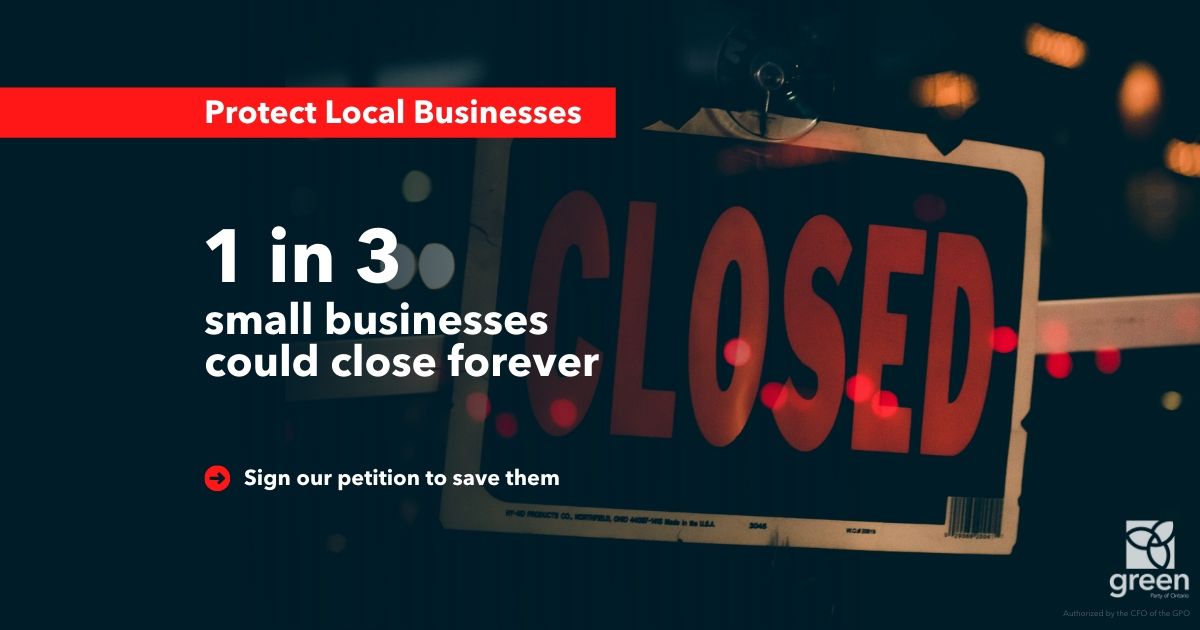 We know that Amazon and Walmart will survive COVID-19.
But what about the mom and pop restaurants in every downtown?
1 in 3 independent businesses say it might have to permanently close down. 56% cannot afford to take on extra debt.
The federal government is helping them pay workers.
Now we're asking the province to help small businesses by:
Freezing commercial evictions
Offering $5,000 grants to pay rent and utilities
Sign our petition to save the bakery, barber shop or bookstore you love.