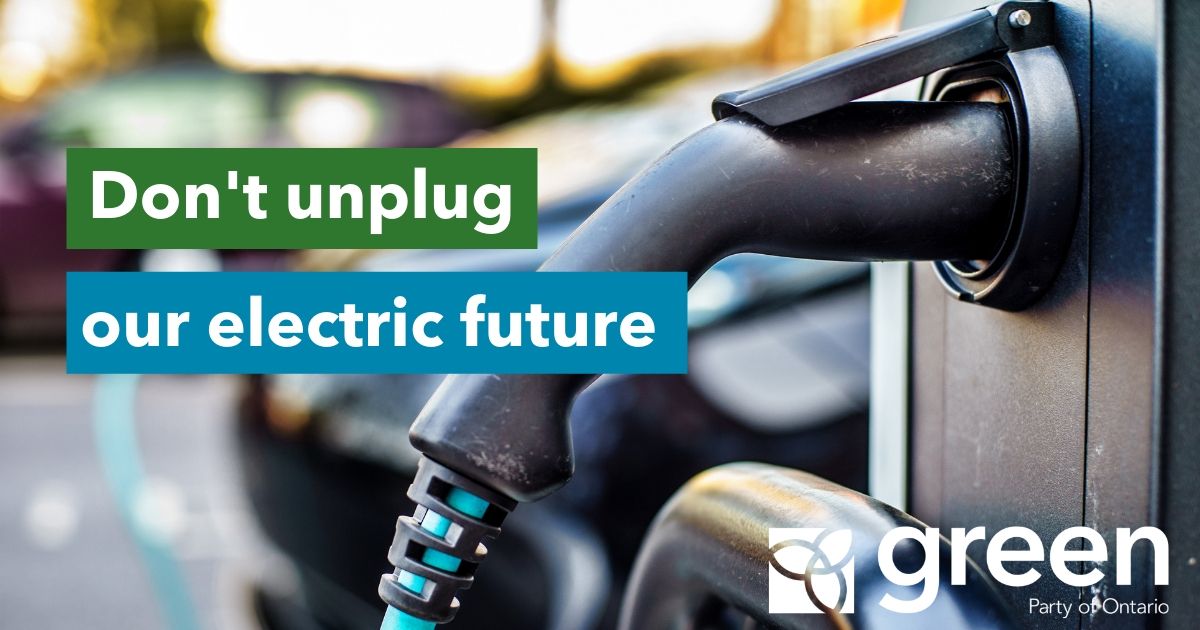 Gas powered cars are going the way of the horse and buggy.
Take it from the auto industry itself, which is investing $255 billion into electric vehicles over the next 5 years.
And 16 countries - from China and India to France and the UK - have all made plans to phase out fossil fuel vehicles.
Yet the Premier is trying to unplug our electric future:
Cancelling EV rebates
Removing chargers from GO stations
Eliminating EV charging requirements from the Building Code
Ford's anti-EV strategy is wasteful and does nothing but keep Ontario behind.
Tell the Minister of Economic Development to prepare Ontario for the EV future, not sabotage it.