Fix Bill 197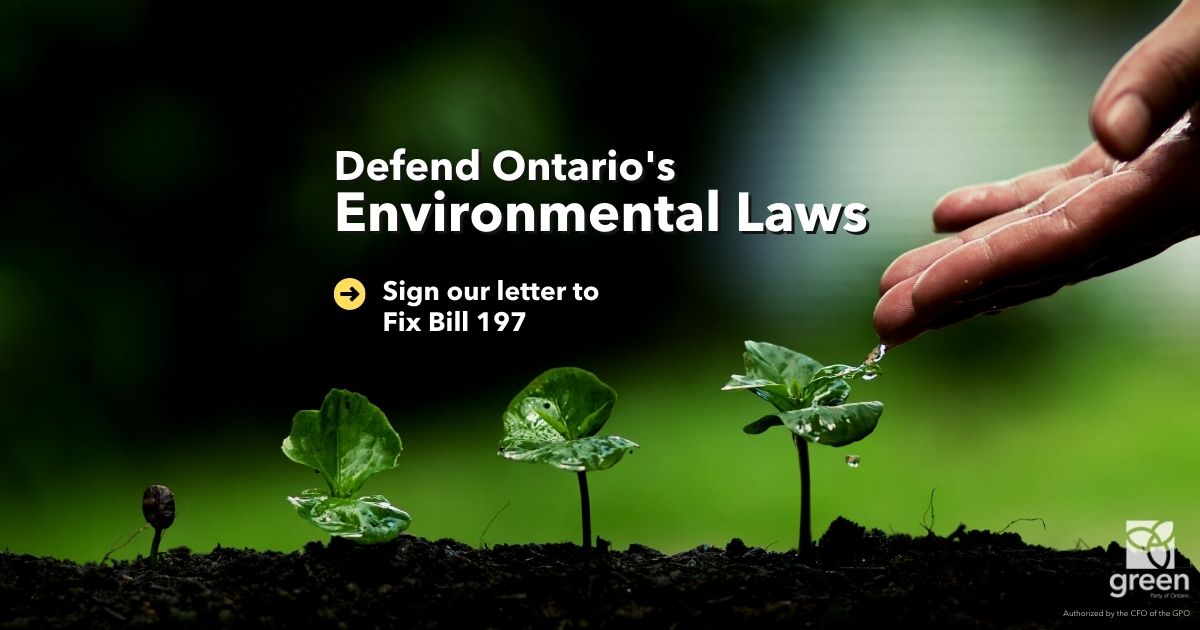 When Doug Ford fast-tracked Bill 197 and weakened environmental assessments, he failed to ask the public first.
This is illegal under the Environmental Bill of Rights, which guarantees every Ontarian 30 days to comment on changes that could harm the environment.
The Auditor says that Bill 197 is "not compliant with the law."
These same illegal tactics were used to cancel climate action, and the courts reprimanded the Premier in 2019, telling him he is "not above the law."
The only way to make this right is to withdraw schedule 6 of Bill 197.