Help Put the Ontario Northlander Back on the Tracks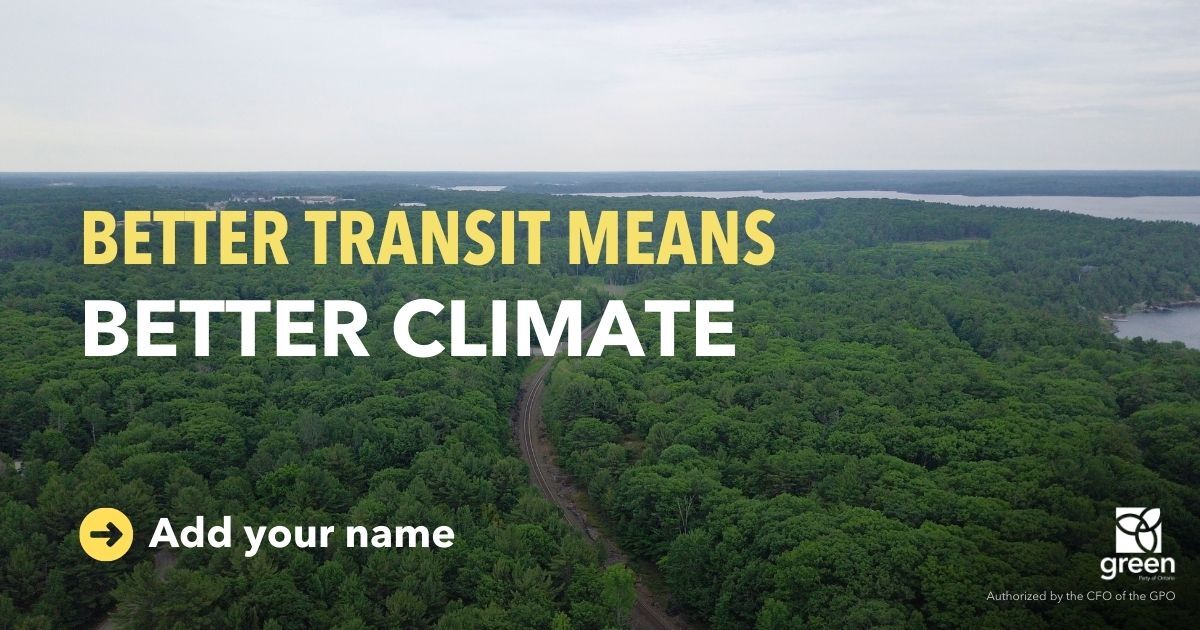 Affordable and accessible transit is key to tackling the climate crisis and creating more connected communities.
That's why we need to urgently bring back the Ontario Northlander passenger rail service.
The Liberals cancelled it in 2012.
And despite the empty promises from Premier Ford, the current Government keeps punting the issue down the line.
Ontario Greens are committed to bringing back passenger rail. Help us make it happen, today.