Ontarians deserve better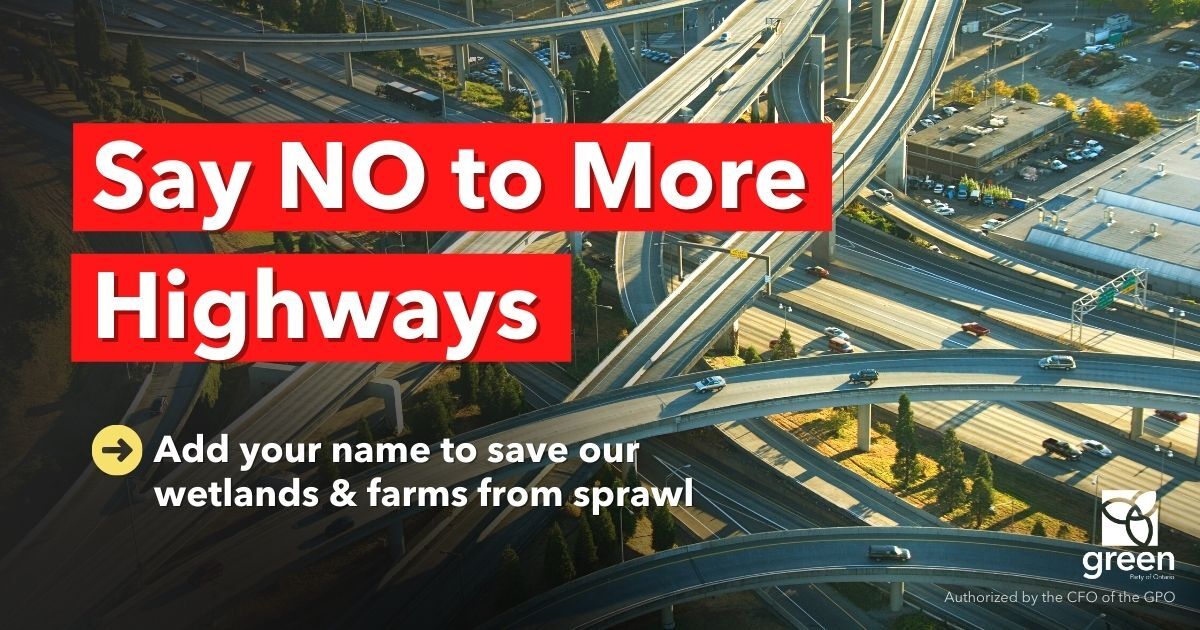 Ontarians don't want another highway.
Instead of giving Ontarians the climate action and affordable housing we so desperately need, Ford's Fall Economic Statement is nothing but pavement. Highways that will pave over more wetlands and farmland to supercharge urban sprawl and will only make the climate and housing crisis worse.
The Holland Marsh Highway (Bradford Bypass) will be four lanes and cross 27 waterways, ripping through Ontario's environmentally sensitive wetlands and prime farmland. This kind of expansion is Ford's way of playing fast and loose with your children's futures. Ontario Greens want to see a plan for childcare, affordable housing and most importantly, climate action.
Tell Ford you want climate action now; not more highways.
Add your voice and tell Doug Ford to stop spewing pavement and get to work on climate action.
Environmental Defence is hosting a day of action Nov. 13 to protest these highways. We encourage you to participate at a location near you. You can find out more here.