Help Us Act on Climate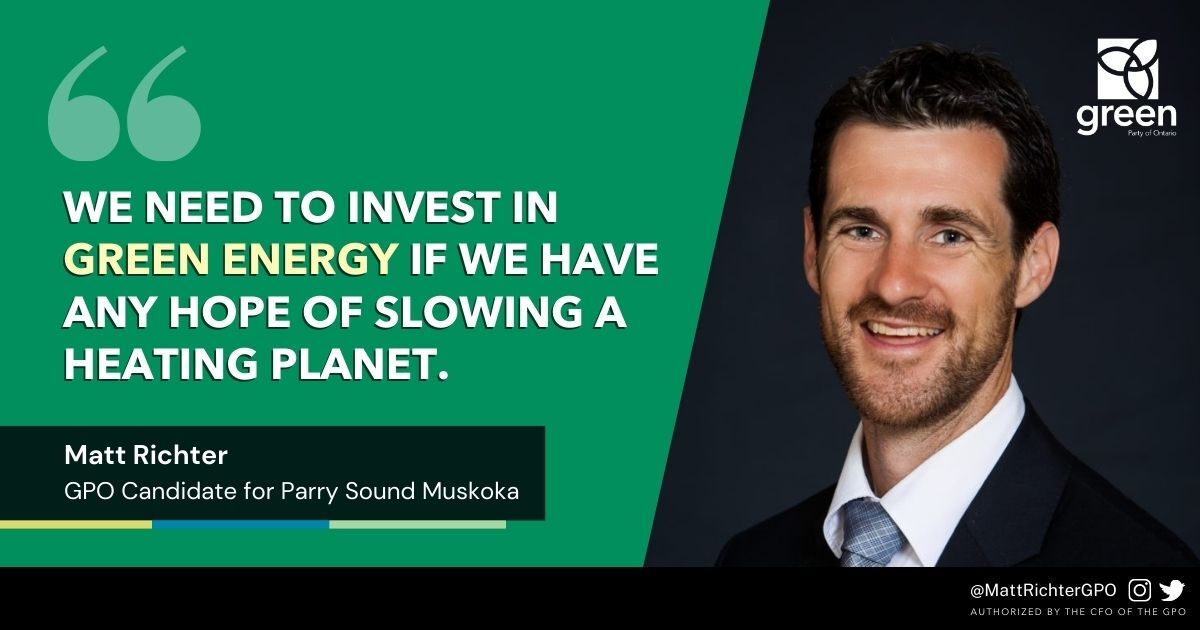 Climate affects every aspect of our lives in Parry Sound Muskoka. From the air we breathe, the food we buy, to housing, jobs and the economy.
And as climate change worsens, we are seeing more frequent wildfires and extreme weather events like heat domes, tornadoes and flooding all across Canada.
The International Energy Agency recently confirmed that the world must stop investing in new fossil fuel projects this year to keep global heating below 1.5˚C.
Unfortunately, Doug Ford is taking us backwards by embracing dirty sources of electricity and continuing to subsidize fossil fuels. Ford's reliance on gas power plants will increase climate pollution by 300%.
Ontario Greens know we can do better.
We still have an opportunity to save our environment and economy, but we have to act now.
It's time to invest in green energy - a cheaper and more feasible option.
It's time to start building the world we want. One where we have clean air, healthy food, and is affordable.
Add your name today and help us build a greener Ontario.