Phase out single-use cups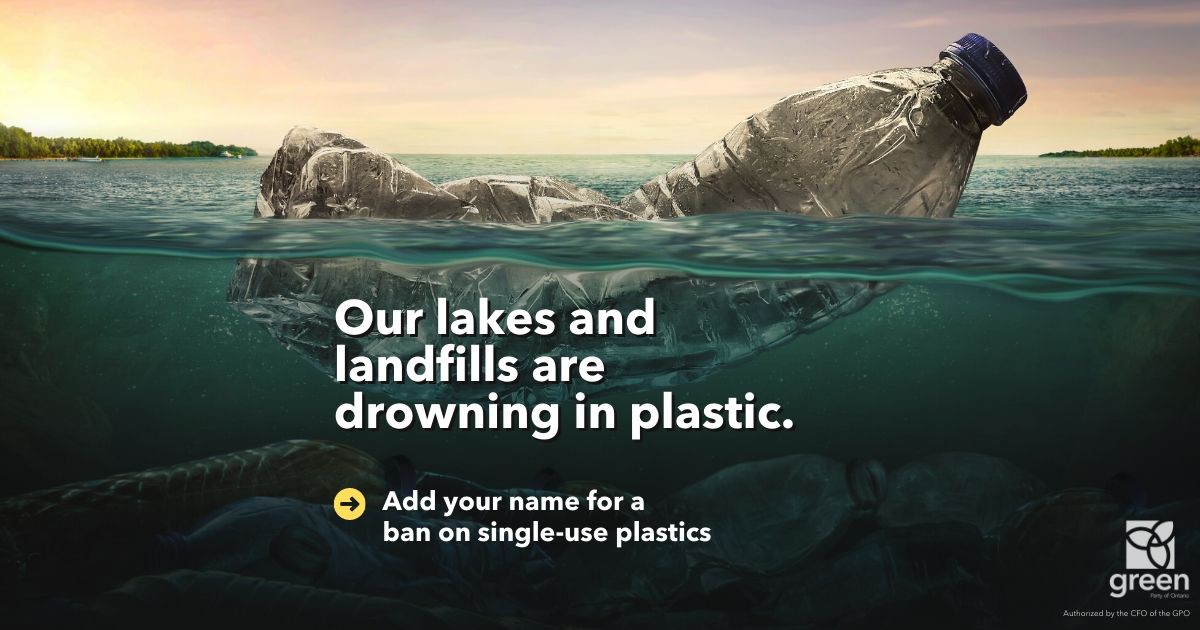 The good news: the federal government is banning six types of single-use plastics, including bags, straws and cutlery, by 2021.
The bad news: their list doesn't include water bottles and coffee cups.
In Canada, 90% of plastic isn't recycled. It's burned, buried or blown into nature.
We can't solve the plastic pollution problem without phasing out single-use bottles and cups.
Ask Doug Ford to pick up what Trudeau left off.