Protect Great Lakes from Climate Change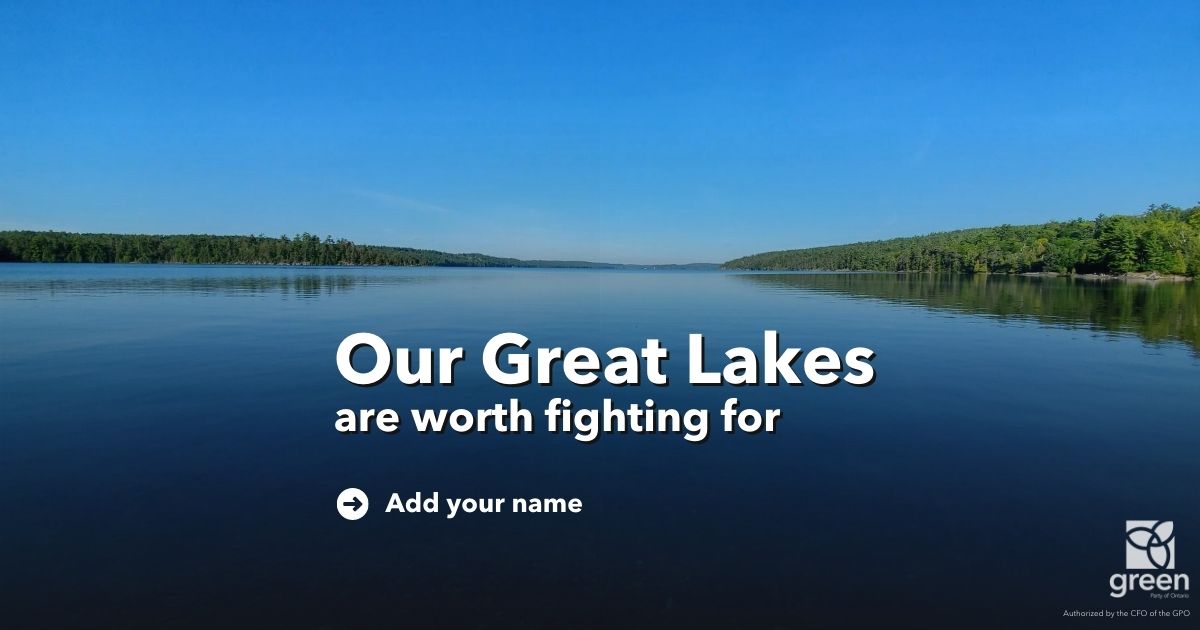 Climate change, heat waves and rising water levels are threatening the Great Lakes.
That amounts to one fifth of the world's fresh water under threat.
Blooms of toxic algae are spreading in our waterways. In Lake Erie alone, harmful algae blooms are beginning to persist into October.
Fish and wildlife will suffer. We will have less places to swim and even our drinking water can become compromised.
Tell Premier Ford that we need climate action now.