Protect Wolf Lake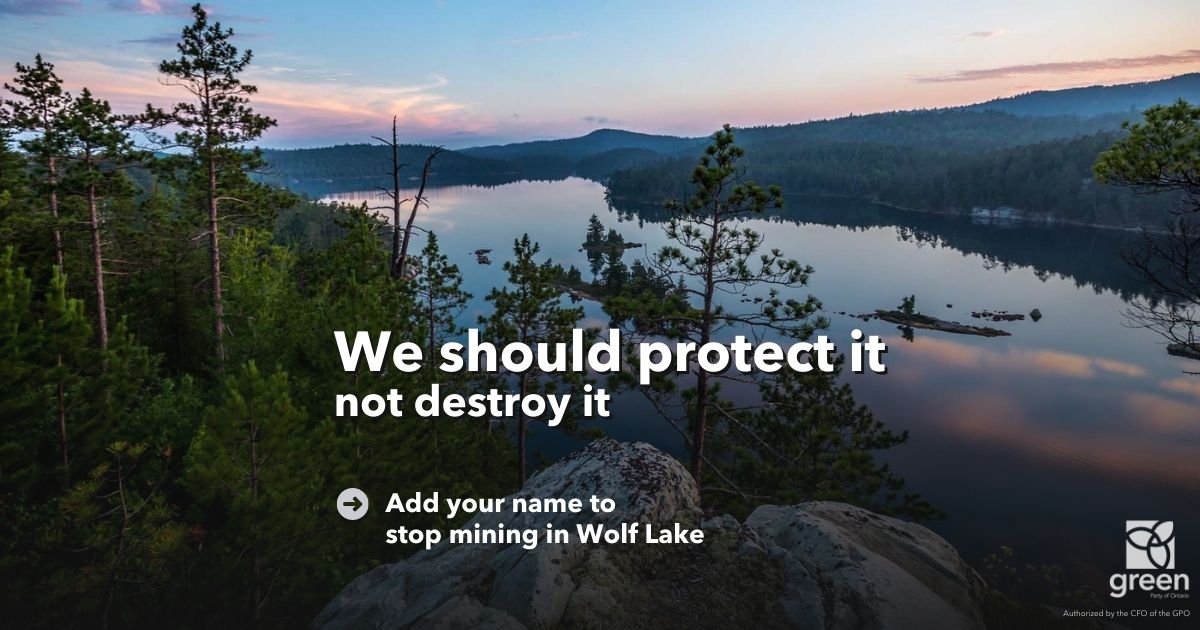 Some places are too special to be dug up.
Wolf Lake is one of them - home to the largest remaining old-growth red pine forest in the world.
Conservative and Liberal governments promised to protect Wolf Lake, but then allowed mining exploration to continue for decades.
Now Doug Ford is doing more of the same, putting this critically endangered forest at greater risk.
Mining companies want to carve new scars into the heart of this provincial treasure.
Let's make good on decades' old promises and stop mining in Wolf Lake.