Rights for Migrant Workers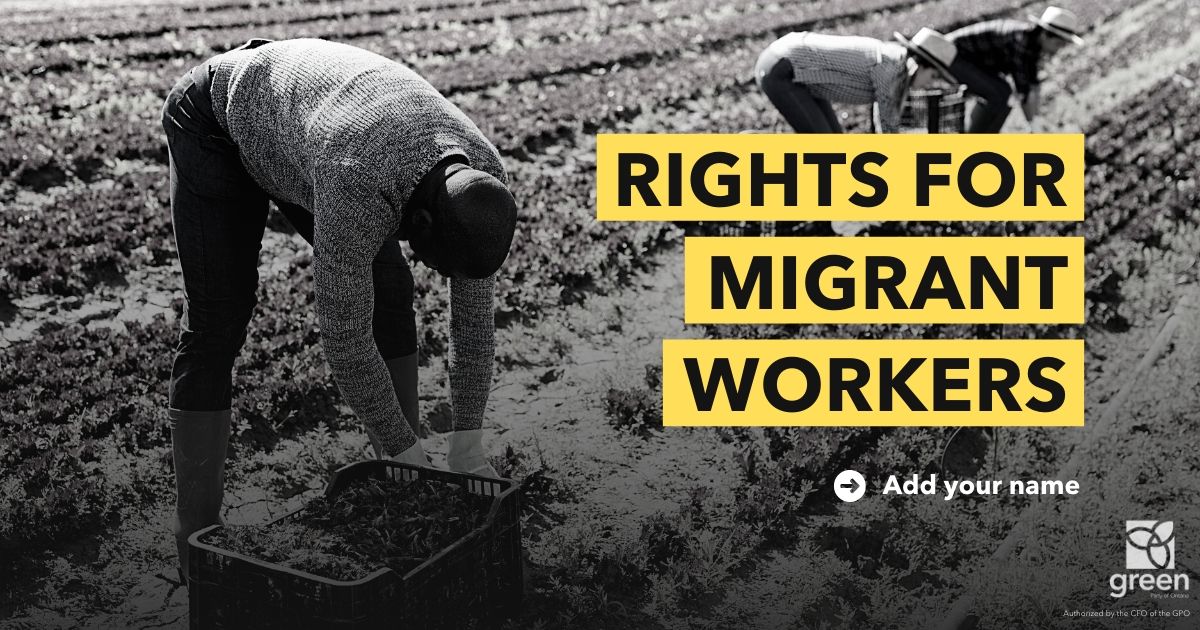 Migrant workers make up 42% of Ontario's agricultural workforce.
With fewer protections than other workers, they are contracting COVID-19.
Lax inspections, unsafe housing, and second-class labour rights put them at risk.
It's time to question this two-tier system.
Greens are calling on Doug Ford to protect migrant workers by:
Providing adequate PPE to all workers
Enforcing stronger inspections of workplaces and housing
Increasing migrant rights under Ontario's labour laws
Creating a provincial housing standard for migrant workers
Working with the federal government to create a pathway to permanent residency or citizenship
Sign our petition to treat migrant farm workers as essential, not invisible.