Rights for Migrant Workers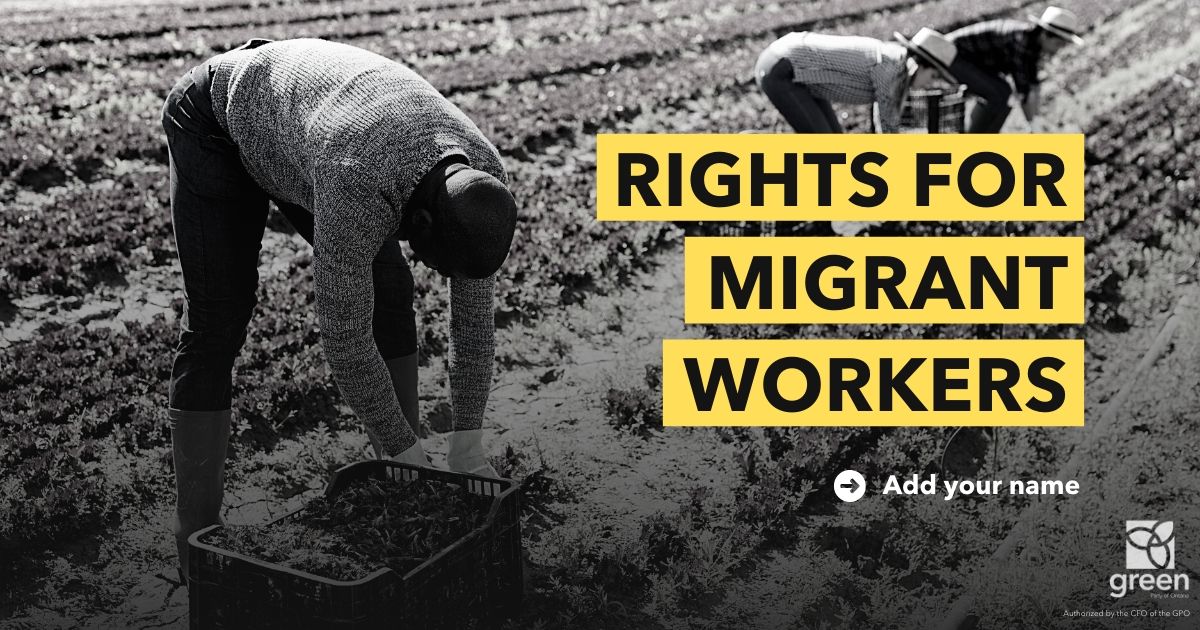 Seasonal farm workers make up 42% of Ontario's agricultural workforce.
While they work hard to keep food on our table, they are contracting COVID-19 at higher rates.
Lax inspections, unsafe housing, under-regulated temp agencies, and fewer labour rights put these workers at risk.
It's time to give seasonal farm workers the dignity they deserve.
Greens are calling on Doug Ford to protect migrant workers by:
Providing adequate PPE to all workers
Enforcing stronger inspections of workplaces and housing
Reviewing Ontario's labour laws to strengthen protections
Enhancing regulations of temp agencies
Creating a provincial housing standard for migrant workers
Working with the federal government to create a pathway to permanent residency or citizenship for migrant workers
Sign our petition to treat migrant farm workers as essential, not invisible.