Repeal Bill 124 now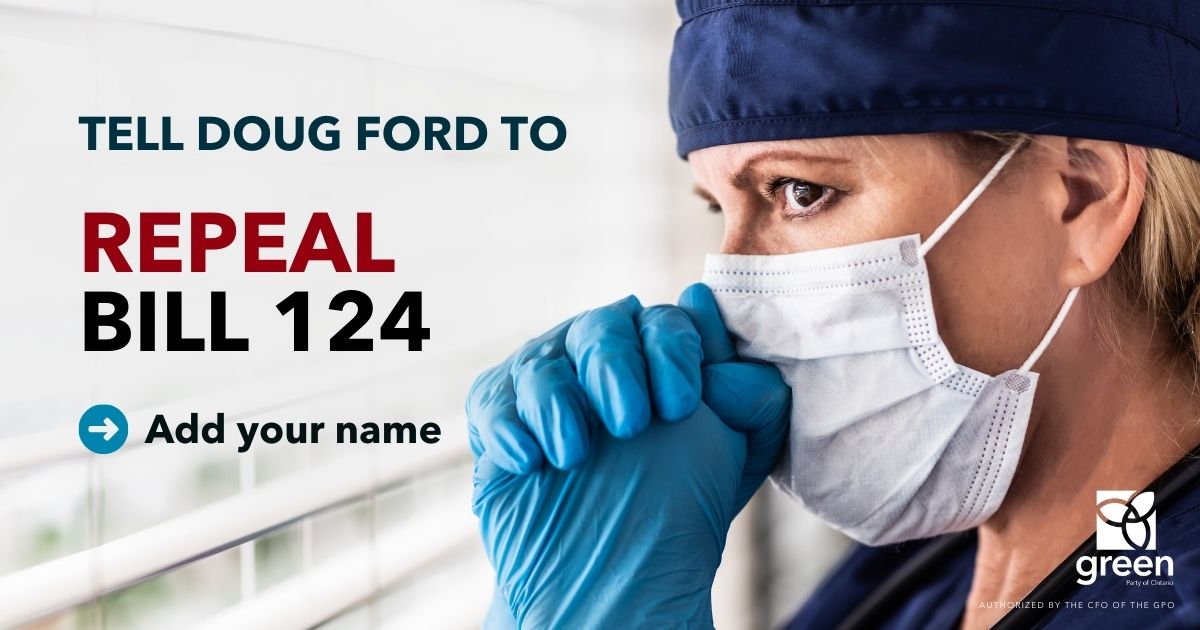 Doug Ford must repeal Bill 124 immediately.
The pandemic has been hard on Ontario's frontline workers. Nurses are the backbone of Ontario's healthcare system, but after two years of a global pandemic, they are facing illness and burnout.
Since Bill 124 was introduced in 2019, nurses wages have been frozen and their right to collective bargaining has been suppressed.
Nurses deserve fairness, equity and respect.
The pandemic has put our healthcare system under strain, and it's breaking down. Hospitals are facing up to a 20% vacancy rate for nursing positions and overworked, underpaid nurses are dropping out of the profession in record numbers.
The Ontario Nurses' Association is clear that repealing Bill 124 will help address the staffing shortage crisis and give nurses the tools they need to work better for all of us.
Green leader Mike Schreiner is standing behind nurses and calling on Ford to repeal this terrible bill now.
Join us in telling Ford to axe this anti-nurse legislation once and for all.