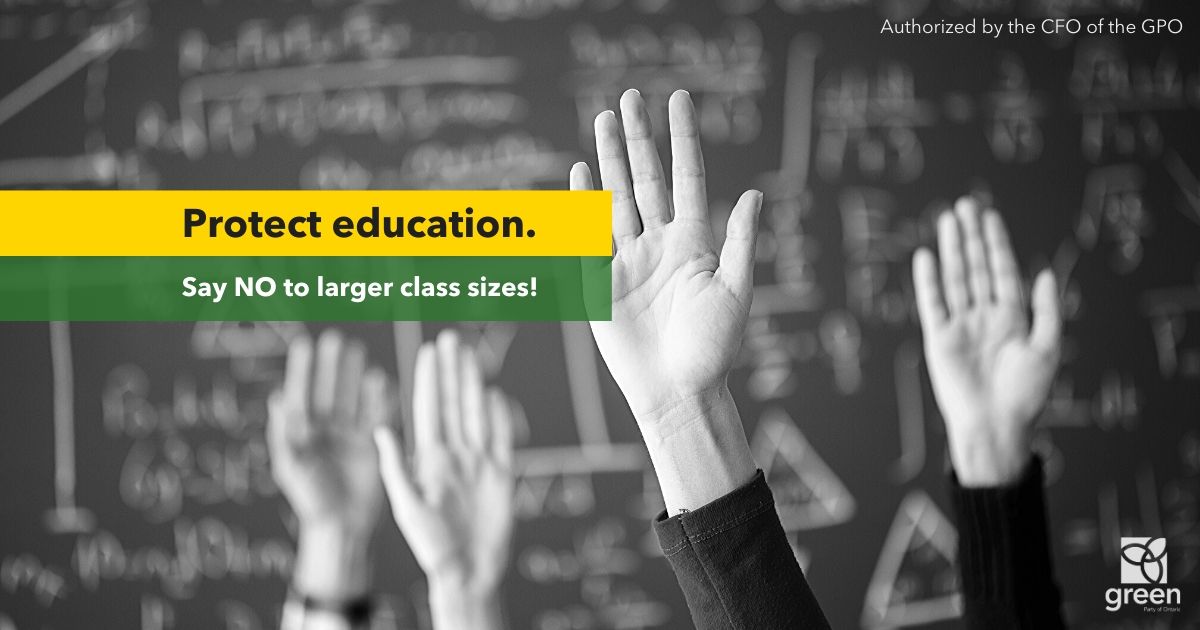 The Ford government wants to pull thousands of educators out of Ontario classes.
Teachers won't sign off on the plan. And neither will we.
Ford's cuts are already taking a toll on students, resulting in thousands of course cancellations.
The damage will be worse if the average class size jumps to 25 students.
It will mean more packed classrooms and fewer adults to help the students who need it most.
Raising class sizes to unhealthy levels must be taken off the table.
Urge the Education Minister to keep class sizes stable.