Kids deserve a proper back-to-school plan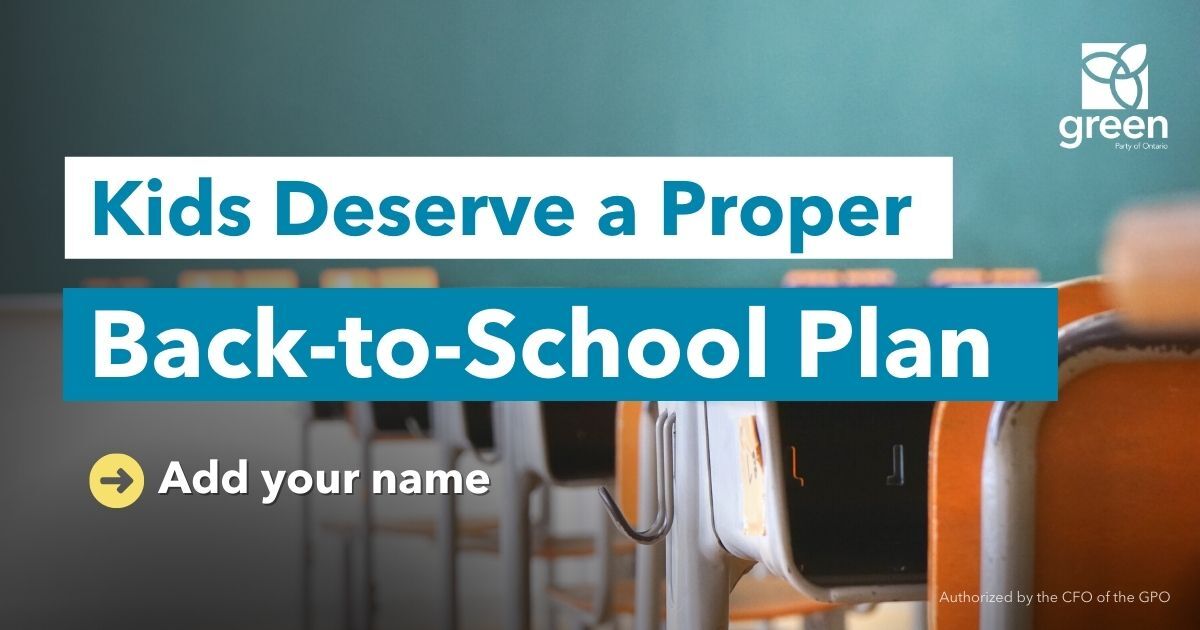 Millions of kids are heading back to school.
But with cases, hospitalizations and ICU admissions all on the rise, and kids under 12 still ineligible for vaccines, Ford's refusal to invest in safer schools is setting us up for failure.
We were promised a 'comprehensive back-to-school plan'.
But Ford's plan gets failing grades across the board.
Experts are clear on what is needed to keep our schools open and children safe: measures like lower class sizes, better quality PPE, mandatory vaccinations for teachers and staff, better ventilation and air quality, and a consistent and accessible testing and tracing system.
Add your voice and tell Doug Ford to listen to the experts so schools can stay open and our kids can stay safe.