For a Safe September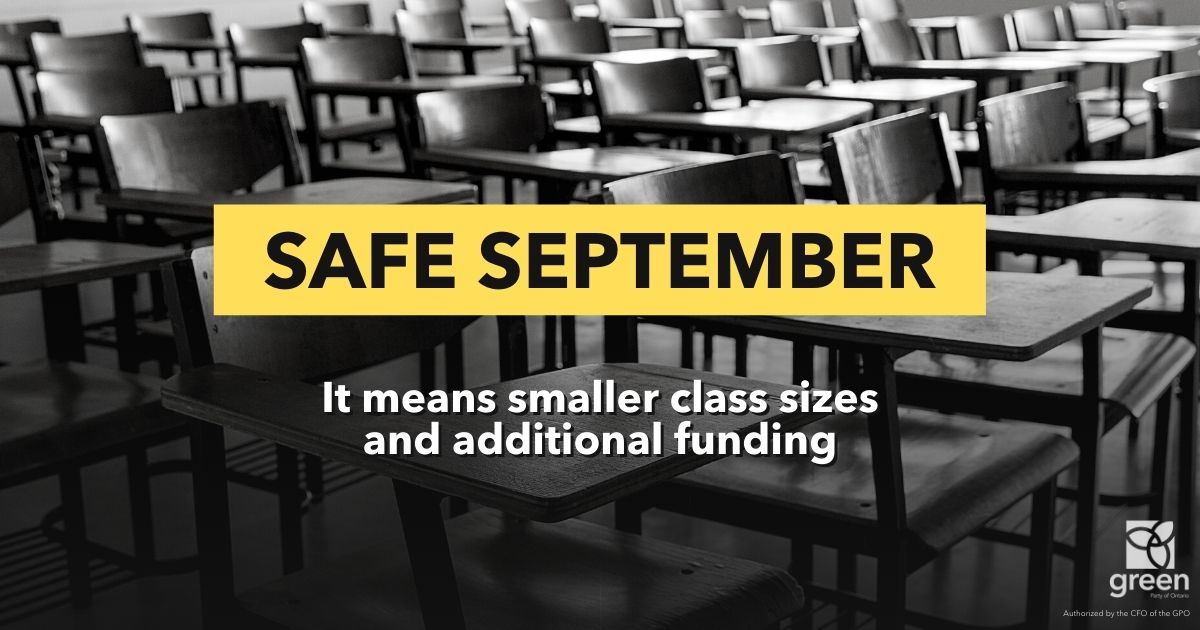 Young children need to be back in school in September - for their learning and mental health and so their parents can keep their jobs. But we can't just go back to school as usual.
Parents are worried. They don't want to send their kids to school if it is unsafe to do so. But if they want to go back to work, they may not have a choice.
Teachers and staff are also worried. They don't know what September will look like and they fear for their health if they are forced to return to the status quo: classes with over 30 kids, poor ventilation and long days with limited resources.
Experts, including doctors from Sick Kids, confirmed that lowering class sizes should be a priority strategy for any safe return to school plan.
The plan announced by Doug Ford's government doesn't answer the many concerns from experts, parents, teachers, staff or school boards.
To make it a Safe September, we need smaller class sizes, with no more than 15 students, and additional funding, so that schools can hire more teachers and staff and adapt their classrooms.
Sign this petition demanding Doug Ford immediately revise his back-to-school plan to cut class sizes, not corners this September.