Save Ontario's farmland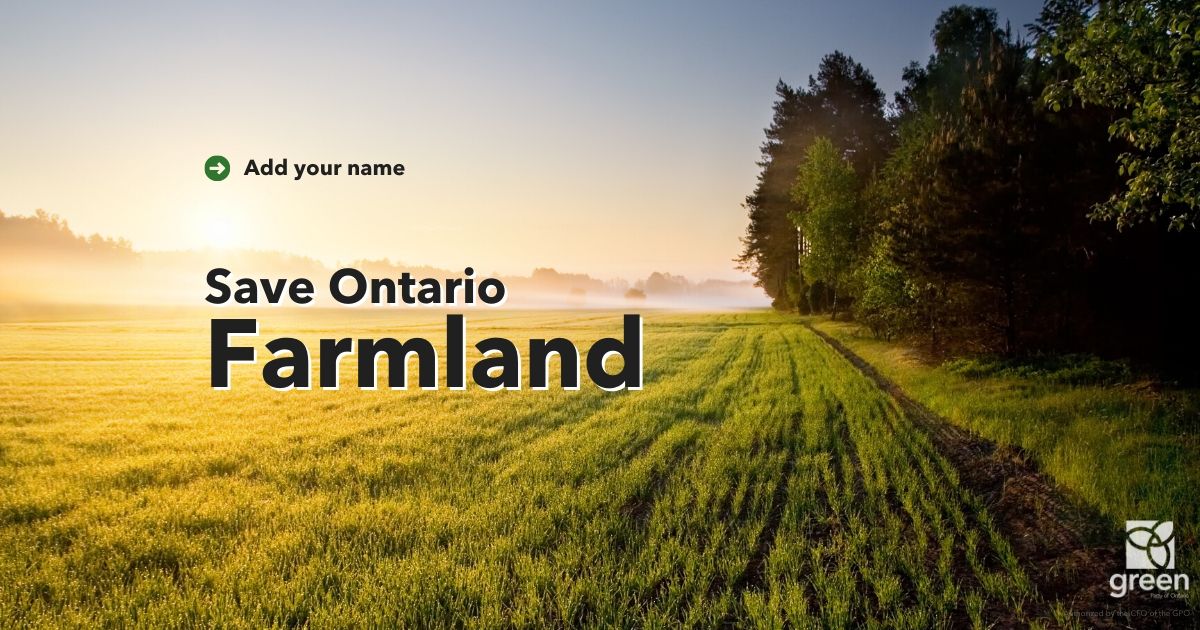 Highway 413, also known as the GTA West Transportation Corridor, was initially proposed in 2005. In 2017, an expert panel recommended that there were other options available to meet the goals of the project, without the environmental and social costs.
Highway 413 carves up Greenbelt and farmland. It runs across two major rivers.
This Highway puts more cars on the road, drains money from clean transit options and saves commuters 30-60 seconds on their trip. That's less than a minute!
Doug Ford's government is trying to speed up approvals for this project, and allow construction before Environmental Assessments are completed.
Tell them that we need to hit pause and find solutions that save our farmland.