Scrap Bill 197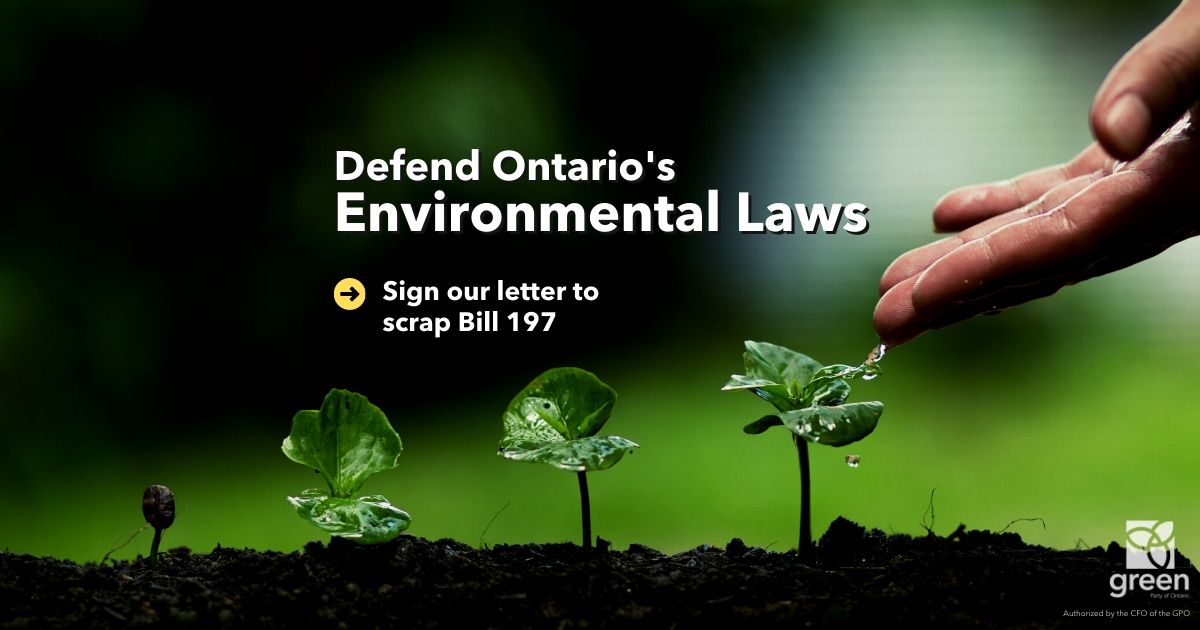 Bill 197 pollutes Ontario's Environmental Assessment process.
The Ford government wants even more power to pick and choose which projects get an environmental assessment, and which do not.
It's another power grab from a Premier who thinks protecting nature is red tape.
Fossil fuel, road-building and other major projects shouldn't be given the green light before the impacts on air, water and wildlife are even considered.
We need a fair environmental assessment process, not one that's polluted by Ford's political agenda.
Sign our letter to scrap Bill 197.