Small businesses need our help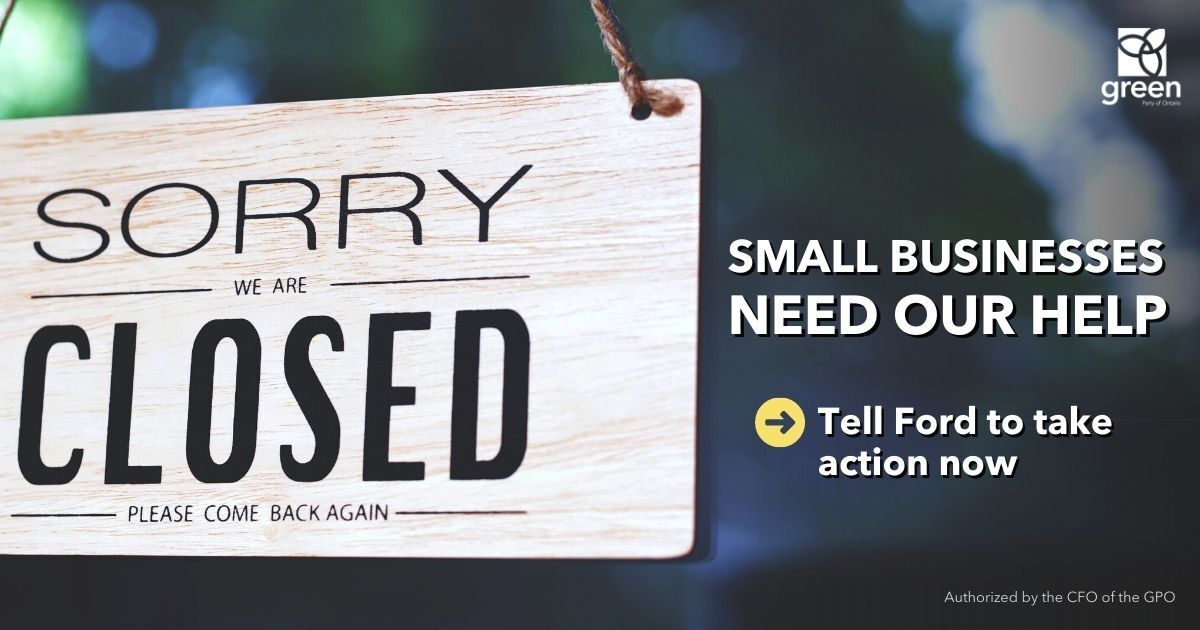 Small businesses are barely hanging on.
Ontario needs creative solutions to help struggling small businesses who face challenges now and after subsidies are gone. The key to growing Ontario's economy after restrictions have been lifted is restoring consumer confidence, alleviating debt and getting employees back to work.
Ford's delays in offering more support to hard-hit businesses mean that some will close their doors for good, putting more people out of work during this uncertain time. Businesses need more support now to make sure that doesn't happen.
Ontario Greens are also calling for an increase in the "staycation tax credit" to encourage Ontarians to spend money on dining and hotels right here at home, We're also asking for an immediate infusion of grant money for small businesses, a fix for eligibility issues with the Ontario Small Business Support Grant and customer service supports to help business owners navigate the system.
Join us in telling Ford to support small businesses and take action now.