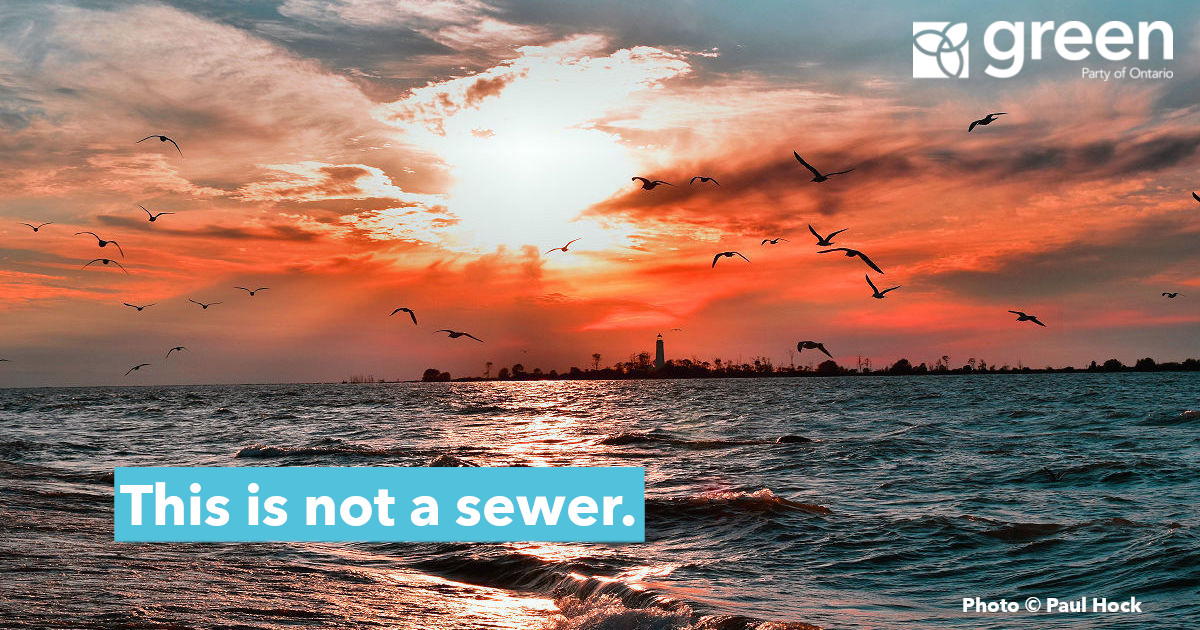 "It is unbelievable that in 2018 the government allows this much filth into our lakes and rivers." -Ontario's Environmental Commissioner in her 2018 report.
Our children should be able to swim, paddle and fish in Ontario's waterways, but in a startling report we learn that Ontario's most precious resource is being poisoned every day:
The provincial government looked the other way as raw sewage overflowed into southern Ontario waters 1,327 times in 2017/2018.
Southern Ontario was once 25% wetlands. Conservative and Liberal governments have allowed this amount to plummet to just 7%.
While Quebec and Manitoba have taken action to stop agricultural run-off and road salt from contaminating drinking water, Ontario turns a blind eye.
Provincial standards for dumping industrial toxins into waterways are 25 years old.
We need to protect our drinking water. We need to conserve our last remaining wetlands and forests to limit the damage from climate change.
Mike Schreiner is pressuring the government to:
Act now to keep sewage and toxins out of our lakes and rivers
Expand the Greenbelt to include all of the source water regions in the Greater Golden Horseshoe
Fund green infrastructure to protect communities from storms, flooding and climate impacts
Reward farmers for agricultural practices that respect our land and water
Give our last remaining wetlands and woodlots the protection they desperately need
Add your name and help us keep our lakes, rivers and drinking water clean!